Dorking and Shere
RH4 and GU5
01306 500165
Denise.blackburn@ntlworld.com
www.soul-art.co.uk

Do you sometimes feel disconnected from your joyful self?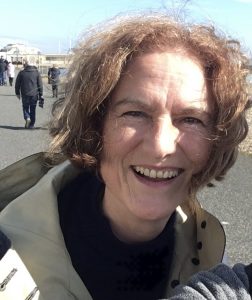 Is there a creative person in you trying to get out?   Would you like to be a more authentic and unique TRUE YOU?
THEN STEP OUT of THE 'SAME OLD SAME OLD' INTO THE NEW…..
If you are looking for:
– A new venture or career
– Inspiration for a new project
– A lift to your spirits
Then this could be for you!
We live in a world that has conditioned us to disconnect from our authentic creative selves. This creativity however is the source of our personal well-being and abundance.
I am able to reconnect you to the most precious part of your being that enables you to create the very best. Book a transformative art session with me and see yourself blossom!
I have a lot of experience working with people in many different ways and have also worked with some amazing teachers, e.g.: Mary Masselos (transforming the Shadow therapy using musical tones), Bashi Luxton (clairsentience), Rose Rosetree (empathy), David Cousins the Cosmic Elf (energy therapy and healing).
I also have a Fine Art degree, where I spent four years at college.
Therapies Offered
EFT
A system developed through hypnotherapy and acupuncture, to clear emotional issues by tapping specific acupressure points
Infinity Healing
Infinity healing works on all space time and dimensions: It doesn't matter if the challenge stemmed from ancestors, is a collective consciousness thing, source will work on it in all space time and dimensions and share the healing with your childhood, ancestors and family.
Polarity Therapy
Polarity therapy is a comprehensive collection of bodywork techniques tailored to each client's needs.